Safe handling is important with most liquids and gases. While the use of nitrous oxide is beneficial in a variety of industries, including dental facilities, surgery centers, and laboratories, it is important to note that long-term exposure due to improper handling can present problems. There can also be various immediate reactions, such as dizziness or fainting, as well as other more serious outcomes.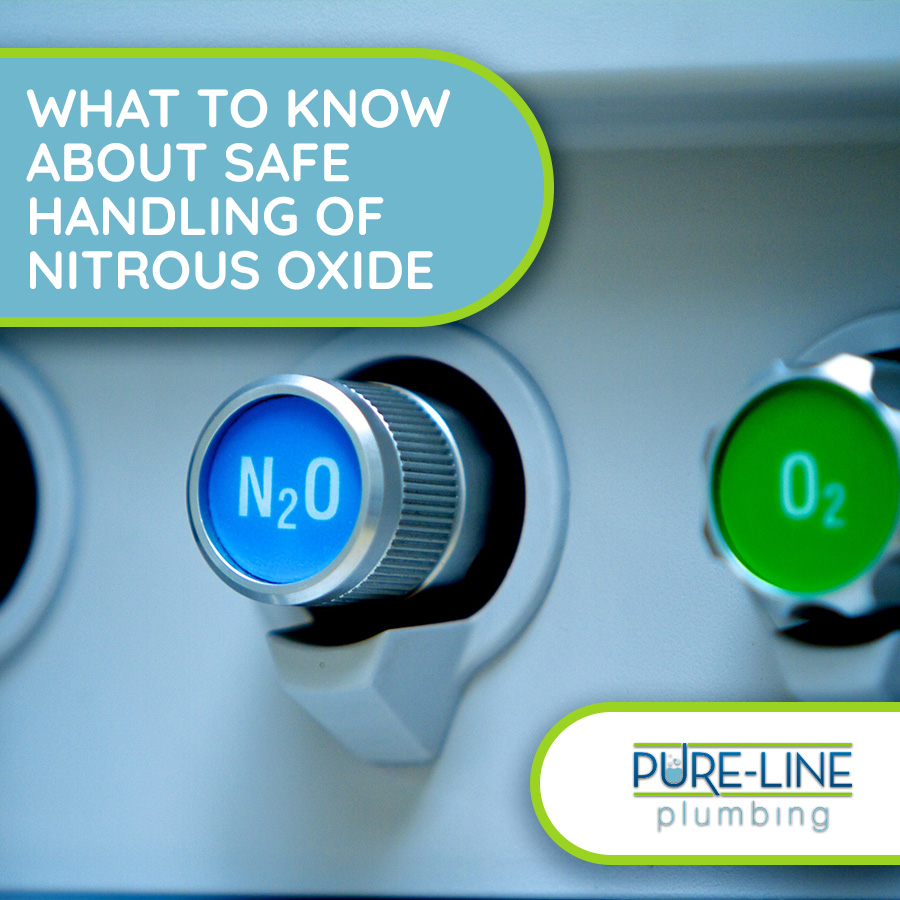 There have been studies performed that have concluded that exposure level protection must be in place with dental and medical professionals who work with nitrous oxide. Several of these studies are referenced in an article from OSHA from July 20, 1999 (revised May 18, 2000). The article also discusses guidelines for administrative controls and workplace practices and controls for safety for those who routinely work with nitrous oxide and other medical gas agents.
One of the things you can do regarding the safe handling of nitrous oxide is to turn to a provider of medical gas services that holds nationwide certifications for the installation and repair of medical gas systems. If you are in the Durham, North Carolina area, you will find the best choice is our team here at Pure-Line Plumbing. We offer services related to a variety of types of gas, including nitrous oxide, helium, oxygen, and more. Our services include master and area alarms, medical gas pipe tracing, outlets, and other services that will help you have the safe workplace your staff deserves. Contact us today to learn more or to schedule an appointment.