Here at Pure-Line Plumbing, we want to help you do what's best for your home or business. When it comes to taking care of your plumbing, the best thing to do is hire a qualified plumbing contractor to make the necessary repairs or complete your desired upgrades for you. Of course, not every contractor is equally skilled, so you should always take the time to vet a candidate before you hire them. To help make that process easier, our team has put together this article describing what to look for in a plumbing contractor.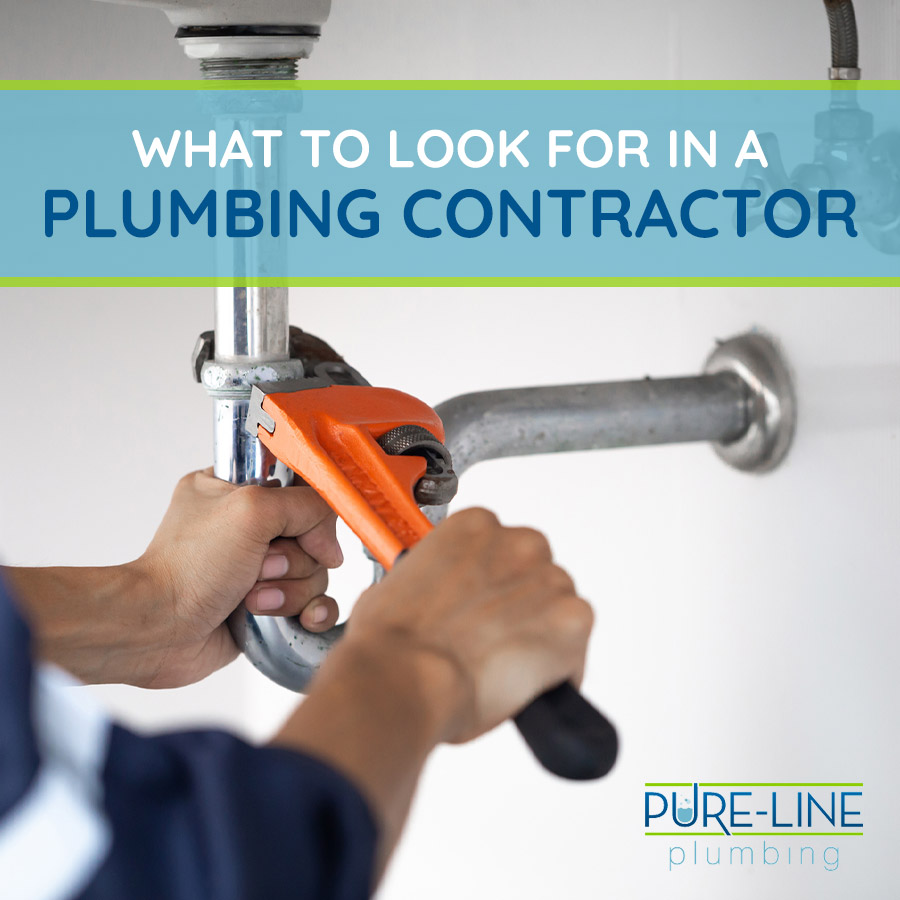 License and Insurance- The first things you should look for in a plumbing contractor are proper licensing and insurance. Trade licenses show that the contractor has completed the right training and met the right standards to be able to do the job consistently and well, so it's easy to see why they are important. As for insurance, every contractor should carry liability insurance to protect you from costly fees in the event of any accidents during the project.
Experience- Next, you should look at a plumbing contractor's level of experience–we recommend choosing a team that has been working in the industry for at least a few years. In addition, it's wise to choose a team whose members have been working together as a business for at least that long, as people who are used to working as a group will be able to coordinate more effectively. Our team has been in this business for over 25 years, so you can count on us to get the job done right.
References- Lastly, you should always ask a plumbing contractor to provide a list of client references, and you should speak to at least a few of those references before you make your final decision. Reputable companies like ours will gladly provide this information–we stand behind our work and are proud to show it off. If a contractor hesitates on this point, it's likely that they're not confident in the quality of their results, and you should keep looking for the right team.