Turn to us for preventative drain cleaning or when experiencing a drain problem.
There are two scenarios when you might contact us for drain cleaning at your Durham, North Carolina home or business. The first is because your drains are not flowing properly and may even be clogged completely. The other is as a preventative measure to avoid buildup becoming a problem down the road. At Pure-Line Plumbing, we are happy to schedule drain cleaning services for either situation. We even offer 24/7 availability for emergencies, such as your drains backing up and creating a horrendous mess.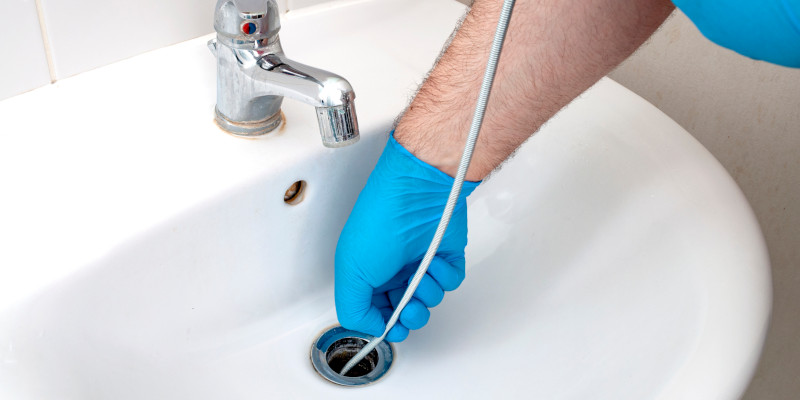 We are well-known for our reasonable rates and our knowledgeable and courteous technicians. We know dealing with a drain issue can be stressful enough as it is without making matters worse by sending an unqualified person to attempt to resolve the problem. You can rest assured your drain cleaning will be handled properly to get you back to normal in no time.
Regular drain cleaning is the best way to reduce the chance of a clogged drain happening at the worst possible time. It can be an excellent maintenance service to schedule before you'll have overnight guests or invite family and friends over for a party or other gathering. Businesses can also benefit as a backup is embarrassing and could hurt your company's reputation.
If you are ready to schedule preventative drain cleaning or you have a clog, slow drains, or a backup, don't hesitate to contact us to schedule an appointment. You will be able to talk to a live person when you call and can have confidence that we will always show up on time.