Here at Pure-Line Plumbing, we don't just provide standard plumbing services; we also provide expert medical gas installation, maintenance, and repair. We have been working in this industry for over 25 years, so you can count on our team to keep your facility in peak condition. In this article, we'll provide a brief introduction to medical gas by going over five of the most common varieties.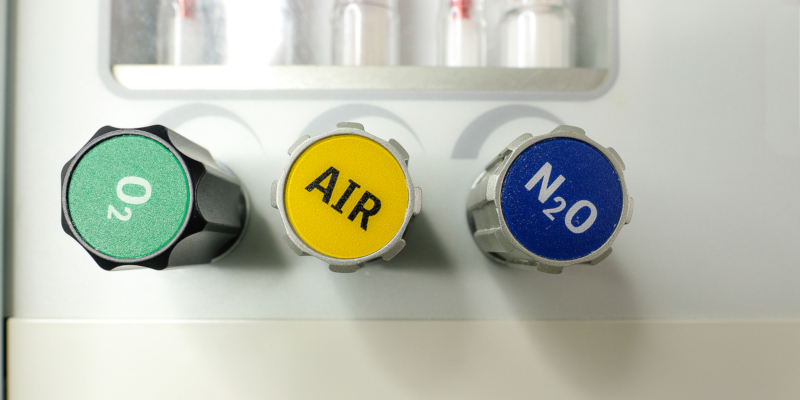 Medical Air – The first type of medical gas we'll cover is medical air. This term refers to a steady supply of compressed air that is free of all contamination, particles, odors, oils, and even humidity. It is completely clean and sanitized, and it is used to distribute medicated gases like the ones that follow on this list.
Oxygen – Although oxygen is a component of the everyday air that we breathe, sometimes health professionals need to provide it to patients in a more concentrated and pure form. As a medical gas, oxygen is used to treat a variety of respiratory conditions, and as part of resuscitation and inhalation therapy.
Nitrogen – In its gaseous form, nitrogen is used to power certain medical tools and is often part of the medical gas mixture used to test lung function. It is also used in the storage of medical samples, as it can be cooled to a lower temperature with no risk of ice crystals forming, and it won't cause any damage through oxidation.
Nitrous Oxide – This medical gas is most commonly used in dental care, where it serves to relax patients and help alleviate the pain of cavity fillings and other dental procedures.
Carbon Dioxide – Lastly, carbon dioxide can be used in less-invasive procedures such as endoscopies to insufflate medical gas into the area.